By Michael Brink, Transformation Guide
Michael Brink joined Dynamic Directions in 2016 as a Transformation Guide specializing in practice management, operations, recruiting and marketing.
Many people become financial advisors to gain independence from corporate America. They like the idea of running their own company and assuming responsibility for all aspects of their practice. When they make this move, they naturally focus on what they enjoy most – bringing on clients and providing them with a high level of service and sound financial advice.
Over time, these advisors who deliver fantastic client service and excellent advice discover they can be well-paid for providing this service. This financial success often comes as their practice grows organically through referrals from satisfied clients. In fact, many good advisors find they can't help but grow.
As their practices grow, advisors spend more time hiring and training staff. They find it more and more difficult to control all aspects of the practice, and they end up spending more time managing day-to-day activities than bringing on and servicing clients. The practice may grow inefficiently this way as it seems they are always in crisis mode. Advisors spend little time on staff development and developing procedures. Gross revenue will continue to grow, often at an excellent rate, but profit margins may fall. Client service may decrease. Marketing initiatives fall by the wayside.
The longer a practice operates in this mode and the longer advisors do not invest time in staff development and processes, the greater the likelihood the practice will not produce the desired results. The most successful financial advice firms provide the best client service; the most profitable firms provide this client service at the lowest cost. When a practice grows inefficiently, it may begin to provide poorer client service at a higher cost.
Many advisors have difficulty developing the operational, human resource and financial systems to manage the growth of their practices. After all, many advisors got into this business to achieve independence and work with clients. They enjoy providing excellent service and advice to clients, so they find it difficult to transform their practice into a business that does not require their involvement in every activity.
Even when advisors do possess the skills, knowledge and will to develop systems that will transform their practice, is that the best use of their time? The inventory of the practice is the time of the advisor, so the more time the advisor spends on business administration, the less inventory the practice has available to sell.
In cases like this, advisors spend too much time on things they should not be doing because they are uncomfortable giving up control and delegating work to others. The answer appears to be easy, but it can be difficult to execute: advisors need to delegate control of day-to-day administrative activities to their staff while they focus their time and talents on activities that produce revenue and increase client satisfaction.
Changing from a successful, familiar role can be difficult, but it's a transformation that must happen as a practice grows. Advisors have valid questions as they begin this shift, such as if their staff is ready and able to take on these task and responsibilities, and who they should trust to supervise the operations of their business.
To answer these questions and others like them, advisors often turn to outside coaches and consultants who can see the big picture of their practice. At Dynamic Directions, we have created an established process with proven results that will review your team's readiness for more responsibilities while providing direction and training to facilitate the changes.
Don't let the needs of your practice overwhelm you any longer – a transformation awaits!
This is the final installment of a three-part series by D2 CEO Travis Chaney on attracting ideal clients.
HERE ARE SOME QUESTIONS TO HELP YOU BUILD YOUR IDEAL CLIENT PROFILE:
Who are the elephants you want to attract?
What are the pains your elephants have? How do your products and/or services ease the elephant's pain?
What does the demographic profile of your elephants look like?
What signals and messages do you need to send out to attract the elephants?
What is the most efficient and effective way to distribute your message to the elephants?
How much do you need to earn financially on each elephant to be profitable and meet your financial objectives?


THE COMPARISON OF MICE AND ELEPHANTS DOESN'T STOP AT YOUR CLIENTS.
As your business grows and you build a team, make sure you are building a herd of elephants. Elephant team members show up on time, say please and thank you, do what they say they are going to do, carry a passion for your business, and have the capacity to grow with you. Elephant team members attract elephant clients – mice team members attract mice clients. And make sure you see yourself as an elephant. Remember, similar species attract like species.
This is part of two of a three-part series by Travis Chaney on attracting clients. Read part one here.
HOW DO YOU GET RID OF MICE?
First, do your best not to take them on as clients. If you begin to attract a nest of them and the symptoms of unproductivitis begin to show, I suggest you call the exterminator ASAP to get rid of them. In other words – fire them! Or at least serve them differently so your company's resources are not tied to them so strongly. Cure your disease immediately or you may never escape the clutches of these tiny critters.
If you conduct thorough research on your ideal client, you can build a positioning, marketing and sales plan to attract your ideal clients, and if executed with great precision and tenacity, elephants will come your way.
ELEPHANTS REQUIRE MORE WORK TO ATTRACT THEM TO YOUR BUSINESS.
However, the financial and psychological rewards are much greater. Ironically, elephants are difficult to acquire even though you know exactly where they are located. For instance, your new business may provide technology solutions for companies. Taking a stroll around town or through the phone book you will locate several potential elephants that could benefit from your solutions. Hunting elephants requires a bigger gun with high powered ammunition. In business, the bigger gun could represent a large menu of services or products versus a smaller lineup. The ammunition embodies the messages you are firing to bring the elephants to you. Superior magnetic messaging will carry the language and solutions that draw elephants to you.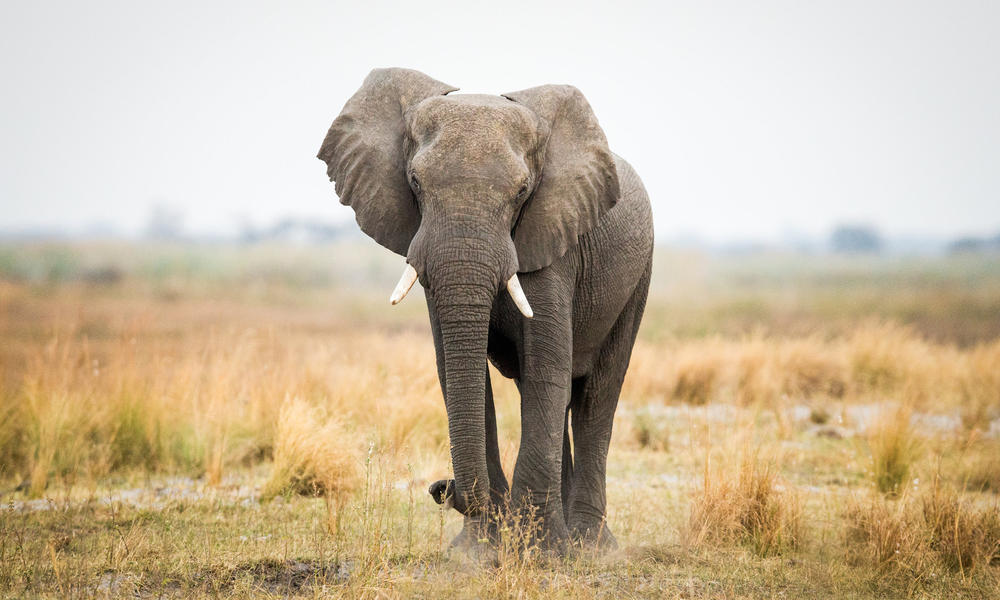 WHY ONLY WORK WITH ELEPHANTS?
Elephants live longer, typically carry larger streams of revenue, and carry a higher lifetime value. Lifetime value is the amount of revenue your clients produce annually times the amount of years you plan to be in business. For instance, if you earn $5,000 per elephant annually and the mouse earns you $250 and you plan to be in business for 20 years, the elephant is worth $100,000 over your career as opposed to $5,000 for the mouse – a 5,000% difference.
Elephants respect your time and seek out your advice. They believe in long-lasting relationships, bother you less and value you more.
REMEMBER: ELEPHANTS ARE SCARED OF MICE AND YOU SHOULD BE TOO.
I know it's counterintuitive to think you can hold out for the elephants and say no to the mice. However, successful organizations and professionals have no problem with saying no to mice. The quicker you learn to say no to mice, the better off your business will be.
This is part of one of a three-part series by Travis Chaney on attracting clients.
In his book "The 21 Irrefutable Laws of Leadership," John C. Maxwell discusses the Law of the Inner Circle. Simply put, you become who you spend your time with. In business, the same rule applies when it comes to building a client base. As you think about your business, developing a clear picture of who you want to attract as clients is critical to success at any stage in business.

WOULD YOU RATHER ATTRACT AN ELEPHANT OR A MOUSE?
Positioning, marketing and sales is the lifeblood of any business. In the beginning phase of your start-up operation, you probably spent the majority of your time, energy and resources in the pursuit of clients. Knowing your potential clients' spending habits, pains, needs, where
they live, socialize, work, exercise, shop, their age, gender, your desired profit margin, etc. is important in your efforts to attract the ideal clients for your company. Developing an ideal client profile for your products and services before you begin to market and sell increases your efficiencies while ensuring your focus targets the clients you most desire. All of your
positioning and marketing efforts should be directly connected to attracting your ideal client.
If you were to ask any business owner if they were to start their business all over again what they would do differently, most would answer they wouldn't work with one certain type of client. In the initial phase of launching your business, it is natural to take any and all clients. It is very easy to get caught up in the emotional rush of going out on your own. The fear of the unknown will drive you to say "yes" to just about anybody who is interested in your products and services. Over time, successful mature companies learn the financial rewards of spending time with the clients who value their services most.
Who makes up that group of undesirable clients? Mice. If you are attracting mice in your business you haven't done your homework on who is most suitable for your products and services. It doesn't take much effort to attract mice – and once you acquire one, mice typically require more work for sales and service, value you and what you offer less, and bother you more. Mice carry a disease known as unproductivitis – a crippling disease that causes your business to lose valuable time, energy and money due to working with the wrong type of clients.
And the more mice you attract the more

Attract elephants they tend to multiply in numbers.
This is part two of our installment on client service. Read part one here.
So how does this apply to financial advisors?
You likely read the descriptions of each brand above and realized: "I'm giving all my clients the Marriott experience!" They're all getting a medium level of service that is too much for your lowest clients and not nearly enough for your top shelf clients.
Service business naturally gravitate toward the middle, and if your services are designed for the mid-level customer, you will attract more of them. If you want to attract higher-level clients, you will need to offer a higher level of service, just like the Ritz-Carlton.
Your Practice
Let's apply the concept of levels of service and clients to your practice. In most practices, a small number of clients produce the most profit, mid-level staple clients make up the bulk of your book (say, clients with $500,000+ in assets) and you have a number of lower-level clients under that.
What you are currently offering will work just fine for your mid-level clients, but you should find a way to either pass your lower-level clients on to another advisor or service them with maximum efficiency and
minimum effort (similar to how a Fairfield operates).
To really maximize your profit, though, you need to expand your upper-level, or Ritz, offerings.
Here is one example of how that works in practical terms for Drew Watson, a CAC advisor we work with.
Drew and his team stay in contact with their top-shelf clients weekly. Considering the amount of assets Drew is managing for these clients, the weekly contact helps the clients know they're doing the right thing. They also have frequent scheduled meetings throughout the year.
On the investment side, Drew uses many individual securities and continually brings new and different ideas to the table. On the financial planning side, he goes way beyond the basics for these clients. For example, he will help their family members as well, including family planning for both children and parents of his current clients.
Drew and his team also host exclusive gatherings for his top-shelf clients, such as high-end wine and food events where a local chef and a wine expert will pair food and drink and discuss their process. He will also give them gifts throughout the year that are customized to their interests.
This is what service at the highest level looks like – offering the extras for a small number who are willing to upgrade and pay more for the value.
Staying at a Marriott is fine for most people, but for an exclusive group who want more, you can provide Ritz-level service that will benefit both your clients and your bottom line.
Dynamic Directions has more resources on how to attract and serve top-shelf clients, including sample Menus of Service and white papers on investments and financial planning.
YOUR TOP SHELF CLIENTS DESERVE MORE
As financial advisors, we tend to treat all our clients the same. They come in periodically for meetings, we check in with them occasionally and we host a couple of events every year. Everyone gets this treatment, no matter how much or how little business they do with us.
It doesn't have to be this way. All of your clients are not the same, so you should not treat them all the same. Plenty of other businesses have multiple levels of service – why not financial advisors?
If we're honest with ourselves, part of the reason we don't offer a higher level of service may be a self-limiting belief that tells us we're not worth it. If we offer more – and charge more – won't our clients leave for someone cheaper?
When it comes to price and the value you provide, it's helpful to think of different levels as illustrated by
other industries. If you want Hershey's chocolate, for example, there's nothing wrong with that – it's very good. If you want Godiva, though, you know you're going to pay a premium because it's a much more upscale chocolate in terms of both quality and packaging.
The Marriott Hotel brand is another great example of offering various levels of service. Marriott actually includes more than 30 hotel brands, all designed for specific types of travelers. The company has been very successful offering the right value at the right price to their customers.
Let's look at three separate levels among their offerings – low-value, mid-tier staple and highest-end – to learn from what they do and see how we can apply that learning to the financial industry.
Fairfield Inn
Fairfield Inn is Marriott's low-price, high-volume value offering. The chain includes 950 locations worldwide. Their average price is $100/night. It only takes seven or eight employees to operate a Fairfield Inn because it runs under a simple model that's very efficient. They just need employees to clean and turn over rooms and someone to run the front desk (the same person also sets out the simple free breakfast each morning). Fairfield operates at a low-price, low- effort, low-service level.
Marriott
The Marriott brand is the staple offering of the Marriott stable. There are about 555 locations around the world, with the average price at least double that of Fairfield. Each hotel requires many more employees because the hotel offers room service, a restaurant and bar on-site, large meeting rooms, ballrooms for events and much more. The hotel rooms are nicer as well. The amenities are much better, so the value is higher and the price is also higher to reflect the better value customers are receiving.
Ritz-Carlton
The Ritz-Carlton is Marriott's highest-end offering, with maximum value and price. There are only 96 of them worldwide. The price is double or more the average Marriott price. Almost as many people work at a Ritz as stay at a Ritz because amenities include everything you can think of and then more. In fact, guests spend almost as much on additional features such as food, massages, room service, etc. as they do on the room. You never have to leave a Ritz if you don't want to!
Ritz-Carlton hotels offer the highest level of value for the highest price, but their service is only for a very small, select number of customers. This model works because they generate so much profit per customer – in fact, the Ritz is the most profitable of all the Marriott brands.
This is the first post in a two-part series on servicing clients. Stay tuned for the next installment later this month.
This is the final installment of a three-part series on fantastic financial planning. 
Read parts one and two of our fantastic financial planning series.
POSITIONING FINANCIAL PLANNING WITH CLIENTS CAN BE EASY 
Simply ask them "What are you worried about?" or "What other things can we work on together?" Their answers can be the items you leverage to engage them in financial planning services or upgrade them to a higher level. If they do not have any answers, use the areas that are other people's concerns, like retirement and taxes. Give examples of ways you have helped other clients (or you could be helping them) and share that they could benefit from the same things. Build up the value around the things they want help with. If you build up the value around what THEY want help with, the price will be irrelevant. You can easily use your menu of services to align the client to the appropriate price.
The best benefit for clients and your practice is to do ongoing financial planning incorporating an annual fee for your ongoing advice. Things constantly change in clients' lives, the markets, tax laws, and estate laws. The instant you create a financial plan it is technically wrong and outdated. Things constantly change and the plan will never be 100% accurate. A plan is a snapshot in time with accompanying assumptions to act as a guide for financial planners to give better advice to clients and help clients make better decisions. Making clients aware of the constant change will help you align them to ongoing financial planning. Your menu of services can help you follow an ongoing service plan for your clients.
The most common barrier for financial advisors to deliver quality financial planning is the extra work involved. If you could have a multi-six figure lift in your practice would you figure out how to make it work? Top practices will often hire someone to help with a portion of the new profits, use an outsourcing service to complete financial planning documents and organize the advice or a combination of both. The end result is still profitable for business and better for the client!
This is part two of a three-part series on fantastic financial planning. Stay tuned for the next installment next week. 
Read part one of our fantastic financial planning series.
PLAN A MENU OF SERVICES
A Menu of Services allows financial advisors to deliver an appropriate level of service for different clients at an appropriate price. When there is more value, there can be a higher price. Part of increasing value is helping with more areas, specifically the areas THE CLIENT wants the most help with. The areas that a financial advisor can help their clients with should be part of their menu of services. The best financial advisors include areas that Americans are looking for help with. Many financial advisors will start out with three levels of service. More advanced and larger practices have more. A great menu of services includes how the clients will get help, which can include the number of interactions and what they can expect.
PRICING IS A QUANDRY FOR MANY FINANCIAL ADVISORS
Some financial advisors choose to do financial planning and not charge for it. Would you trust your health with a doctor who was free? The value and quality would most likely be questionable. Once financial advisors break the barrier of charging for their advice, many struggle with appropriate pricing. Many will start by charging too little. They focus on if people will pay them instead of the value they will be delivering. According to the Financial Planning Association (FPA), the average financial planning fee in America is around $3,400 annually. Many top financial advisors derive their pricing from a percentage of assets or net worth a client has. Consider your largest client: what would 0.5% of their assets be? Some advisors will stagger the percentage of assets they charge from 0.25% to 2% depending on the size of client assets (smaller percentage for larger asset sizes and larger percentage for smaller asset sizes). Other advisors will charge a flat percentage fee for all of their clients. Some financial advisors will tie in a financial planning fee to asset management fees. A Barron's Top 1,000 Financial Advisor says "when someone is paying you more for advice, you will want to deliver it to them."
What are the top financial concerns of American's today? Ask them and you will hear retirement, taxes and health care as some of their top answers. Getting the best mutual fund selection, optimal portfolios that outperform their benchmarks and the best yield for risk and duration from a fixed income portfolio will not be the first things they say. Are you focused on helping people with the things THEY want help with? The financial industry has consumed itself with products and not helping clients with the things THEY want help with. Helping people with the things they want is what the elite of the financial industry call Financial Planning.
The term financial planning has been slung around so much that consumers do not know what it really means. Be careful how you use this term with people as it might not mean the same thing to them. The Certified Financial Planner Board describes financial planning as "the process of determining whether and how an individual can meet life goals through the proper management of financial resources. Financial planning integrates the financial planning six-step process and with the seven financial planning subject areas."
MANY FINANCIAL ADVISORS THINK THEY DO FINANCIAL PLANNING
Many financial advisors say they do financial planning, but compared to the CFP boards' six-step process and seven subject areas they are not even close. There are many online calculators for consumers that are informative, but not sufficient. Some financial advisors use tools that are of the same caliber. Leveraging the proper tools, process and all subject areas are imperative for a true financial planner to give clients what they need.
Many Americans have different needs. It can be difficult for a financial advisor to help different people with different things. Another complexity is that some people do not have as many things to work on as others. One way to conquer this is to take a lesson from successful hotel chains. The Marriott and Hilton corporations have different brands of hotels to serve different people. They have low-cost brands (like Fairfield Inn and Hampton Inn), their staple namesake brands and high-end brands (like Ritz Carlton and Waldorf Astoria). Top producing and highly rated financial advisors have built out different levels of service to accommodate their clients.
This is the first post of a three-part series on fantastic financial planning. Stay tuned for the next installment later this month.